Add a header to begin generating the table of contents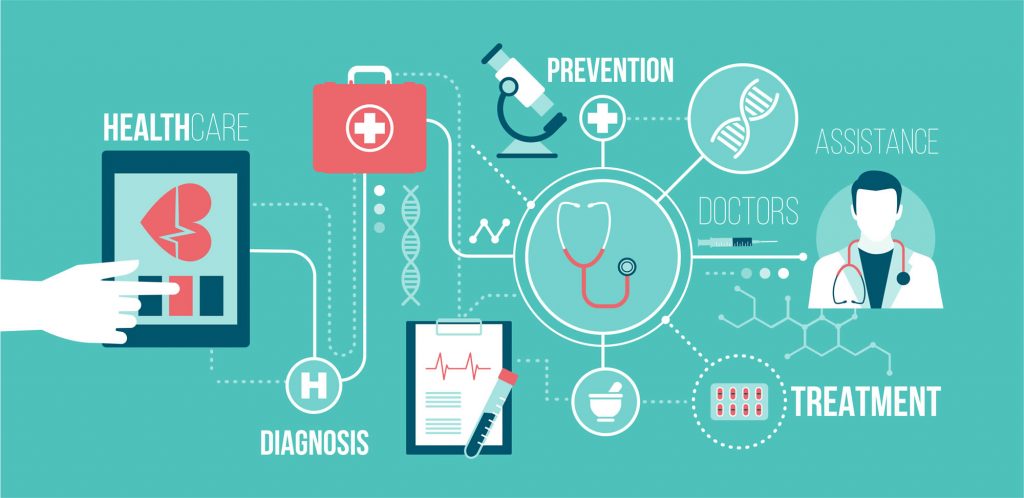 Appointments
Booking Your Appointment
To book your appointment phone reception at (091) 740340. Appointments are offered on availability. We will do our best to help you book your preferred doctor and time but if they are not available, we will give you a list of alternative options to book your appointment.
We will always try our best not to have you waiting too long. The nature of the job means that sometimes we need to spend extra time with people to ensure they get the best quality healthcare possible. You can help us manage our time by mentioning when booking if blood tests or further investigations might be required and also by turning up to your appointment on time.
The cost of a routine appointment for an adult patient is €50, with a reduced €40 charge for patients under 16 years and full-time students.
Please do not make contact via social media for appointment bookings as these may not be checked regularly throughout the day.
Please hyperlink phone number to contact info
Cancelling Your Appointment
If you cannot attend your appointment for any reason, please let us know as soon as possible. When patients forget or fail to cancel their appointments it wastes a lot of valuable time. This time could be used for someone else who is sick or need of healthcare.
Telling us in good time (preferably 24 hours before your appointment) means we can offer the appointment to someone else. It also helps us to reduce waiting times for other patients and means everyone can be seen sooner.
To cancel your appointment please call (091) 740340; or inform the reception staff in person.
Appointment Types
Length of Appointments
●      15 minutes

●      Request for extended appointments may be discussed at reception

Routine Appointments
●      Consultations for non-urgent health issues

●      Follow-up consultations

●      Consultations to discuss pre-existing conditions

2nd Family Member Appointments
●      Book separate appointments for each family member

●      Depending on the type of appointment, a reduced second fee may apply

Missed/Late Appointments
●      If you arrive more than 10 minutes late for your appointment, you may be asked to reschedule your appointment

●      Patients who repeatedly miss, cancel or arrive late for their scheduled appointment may be asked to find a new General Practice.

Home Visits
●      Home visits are only appropriate for patients who are housebound because of serious illness or disability.

●      Your GP may phone you back to determine if your health issue can be advised over the phone, with a home-visit or if attendance to the hospital/clinic may be more appropriate.

Telephone Advice
Queries concerning:

●      Prescription

●      Medication

●      Test result

●      Referral

●      Hospital appointment

●      Minor ailments

●      Follow-up to a previous consultation

●      Forms or important documents

* Our reception staff are happy to assist you with any queries you may have. Medical queries will require a medical consultation, so booking an appointment with your GP or Nurse may be advised.

* GPs will not be disrupted for telephone advice during consultations.

* When appropriate, the GP or Nurse will call you back and discuss your health issue or query at their earliest convenience.

Urgent Appointments
●      Please contact reception as early as possible in the morning as we keep some appointments times free to accommodate urgent appointments

●      Unfortunately, your preferred GP or time may not be available upon request, we will do our best to accommodate accordingly

* We will always endeavour to accommodate any urgent cases even if appointments are fully booked but in some cases, you may be asked to be seen and triaged by the Practice Nurse first.

Life Threatening Emergencies
Dial 112 or 999 to request an ambulance if you or someone you are with has:

●      Sudden severe chest pain

●      Severe breathlessness

●      Loss of power in a limb

●      Loss of consciousness or severe bleeding

Injuries
●      We treat minor injuries like small cuts and joint sprains

●      For severe injuries such as broken bone, please attend your local A&E department

Poisoning
●      For poisoning or overdose, please contact your local A&E department, as soon as possible
Out-of-Office Doctor's Hours
Weekdays 5pm - 9am

●      Please contact reception on 091- 740340

●      A pre-recorded message will give the contact details of the doctor on call for emergencies that night.

Weekends & Bank Holidays

Call CityDoc

●      From 9am – 5pm please call 091-758008

●      From 5pm to 9am please call 087-7744430

Please note we are not a member of Westdoc
Prescriptions
Repeat Prescriptions
Repeat prescriptions are available to patients without consultation once the medication has been agreed to by your GP and you have undergone an up-to-date medication review. If you wish to change your medication or dosage, please make an appointment to discuss this with your GP.
How often should I review my medication with my doctor?
If taking regular medications, you should review these at least every 12 months with your GP/Consultant to ensure you are on the best available medication for your condition. Some questions you may ask are:
Is this medication still meeting my health needs?
Do I still need to take this/these medications?
Is the medicine list on my record accurate?
If you are on a repeat prescription, this may need to be reviewed every 6-12 months (depending on your health condition and the medication involved) to ensure you are on the best available treatment for your condition.
For patients with multi-morbidities (having a number of different ongoing medical conditions and often attending a number of clinics or specialists), you may be asked to attend for medication review at the practice more often.
If your regular prescription is complex, with many medications or a number of "as required" medications you may be provided with a specific Galway East Medical Practice repeat prescription request form at your GP review - this form will allow you to easily tick and request the medications from your list that you need for a specific month or months and helps us to avoid any over-prescribing or prescribing errors in such cases. You can either drop your completed request form into us personally, by post, by fax (or asked your pharmacist to fax) to 091 - 740341 or scan and email it to reception@galwayeastgp.ie
Please telephone the surgery on 091-740340 and we will be happy to advise you whether you can avail of a repeat prescription or if a medication review is required.
Please give 48 hours notice for all prescription requests
How do I order my prescription?
By Telephone: Call reception at 091-740340
By Fax: Send to reception at 091- 740341
By Post: Please include stamped addressed envelope for return
In Person:Complete a Repeat Prescription request form at reception.
When will, my prescription be ready?
You will be able to collect your prescription 48 hours after it has been ordered. For example, if you ordered your script on Wednesday it will be ready for you on Friday. Please see table below.
Request Received:

Script Ready By:

Monday
Tuesday
Wednesday
Thursday
Friday
Wednesday
Thursday
Friday
Monday
Tuesday
New Patients
Galway East Medical Practice warmly welcomes new patients. Just call in to reception to fill in the New Patient Registration Form which will be reviewed with your request to join the practice. Please take the time to fill in this form as accurately as possible as it is very important we have a full understanding of our current health condition, previous health issues, list of medications and drug allergies.
When accepted to join the practice, you will be requested to complete 2 further forms - a Consent to Transfer Medical Records and a Consent to Text.
New Medical Card or DVC patients will also be requested to complete a Change of Doctor Form to transfer their card to Galway East Medical Practice.
Consent to Transfer of Medical Records
The Transfer of Medical Records consent form gives Galway East Medical Practice permission to contact your previous healthcare provider on your behalf. Your previous medical records are important because they help us understand your unique health condition and provide better healthcare to you and your family.
Consent to Text
The Consent to Text form gives Galway East Medical Practice permission to contact you by text to remind you about an upcoming appointment or to inform you that your test results are back.
Registration is free. 
European Health Insurance Card
THE European Health Insurance Card (EHIC) entitles everyone living in the European Union (EU), European Economic Area (EEA) or Switzerland to get healthcare through the public healthcare system if you become ill or injured while on a temporary stay there.
The card is free, and one card is needed for each individual or member of the family.
If you are visiting Galway and are a current holder of an EHIC or NHS card and require urgent care for illness or injury, please telephone (091) 740340 and we will try to accommodate you. You are entitled to free emergency GP care and certain prescribed medicines under either of these schemes.
You will be required to show a valid EHIC or NHS card to avail of this free service at Galway East Medical Practice - if you do not have a valid EHIC or NHS card but are covered by another form of medical travel insurance, you will be charged our usual fees  (link to fees section) and provided with a receipt to allow claim for reimbursement from your insurer as allowed by your insurance policy.
Test Results
If you have signed and submitted the Consent to Text form, you will receive a text from us informing you your results were either satisfactory, or to contact the clinic and make an appointment with the doctor to review your results. If your results are satisfactory you do not need to contact us.
If you receive a message from the clinic requesting you to make an appointment, please don't worry, as an unsatisfactory result may well just mean that your treatment needs to be changed or some follow up tests arranged.
In all cases if you do not hear from us in 21 days, please phone for your results.
Medical Certification / Sick Notes / Reports
If you need a sick note for work you must attend the surgery in person and be seen by a GP who can confirm and certify your note.
If you have been an inpatient in Hospital, we will need a letter from the hospital confirming your stay before we can provide certification..
If you have been absent from work for more than seven days, you may need a continuance sick note such as a Social Welfare Certificate. We will need your PPS number and the dates of your sick leave. Please contact reception 24 hours before your social welfare certificate is due and they need to be collected from reception in person.
Reports requested and paid directly by insurance companies and/or solicitors, are dealt with as promptly as possible
Letters and reports requested by patients will incur a charge depending on the complexity of the condition.
Teaching & Training Practice
The GPs at Galway East Medical Practice are very enthusiastic about, and actively involved in, medical education. From time to time there may be undergraduate medical students attached to the practice, perhaps sitting in with the doctor or nurse. In all cases, you will be asked if you are happy to have a medical student sitting in during your consultation. You are under no obligation to agree and this will in no way affect your consultation or treatment.
Galway East Medical Practice is also a Training Practice with the Western Training Scheme in General Practice which means that you may be offered an appointment with one of our GP Registrars. These doctors are fully qualified and have often spent many years in hospital training in preparation for a career in General Practice. In the final 2 years of specialist training, before attaining full Specialist Registration as GPs, these Registrars work with a supervising Trainer/Mentor to fine tune their general practice skills.
Payment Policy
Galway East Medical Practice aims to provide you with a healthcare service that you can respect and trust. To do this, we need all payments to be settled at the time of consultation. We accept cash, cheque, and all major credit and debit cards.
If you have any questions about our payment policy, please contact reception on 091 740340.
Confidentiality & Patient Records – Data Protection
Galway East Medical Practice keeps your medical records private, safe and secure on a computerised patient management system called Socrates. Socrates is the leading provider of software management systems to GPs in Ireland and provide a fully managed and monitored back-up solution and anti-virus protection of your data.
Respect & Equality
Galway East Medical Practice aims to produce, promote and advance better healthcare for all. We provide a professional and compassionate service in an environment free from discrimination, denigration and harassment. If you have any questions or complaints regarding our service, please contact reception on 091 740340.
Unacceptable Behaviour
We want your time with us to be as efficient, effective and pleasant as possible. So, we ask that you would work with us to ensure we come together in a professional, courteous and friendly environment.
Any threatening, abusive or violent behaviour towards any of our GPs, nurses, staff or other patients is taken very seriously. Such behaviour may include personal, abusive or threatening remarks, physical contact, aggressive behaviour and theft/damage of property.
If a patient is violent or abusive, they will be warned to stop their behaviour. If they persist, we may exercise our right to take action to have them removed, immediately if necessary, from our list of patients.
Please remember there may be children and other vulnerable people in the waiting room and offensive language will not be tolerated at any time.
Comments & Suggestions
A good patient-doctor relationship is based on mutual respect and trust, and is the cornerstone of good patient care. We are here to help you and your family make the changes you need to optimise your health and live a full life.
Your opinion matters. If you have any comments or suggestions as to how we may improve our service, please feel free to get in touch by email or popping a comment card in the suggestion box at reception.
If you are unhappy with any aspect of our service, please contact the practice manager or email: reception@galwayeastgp.ie