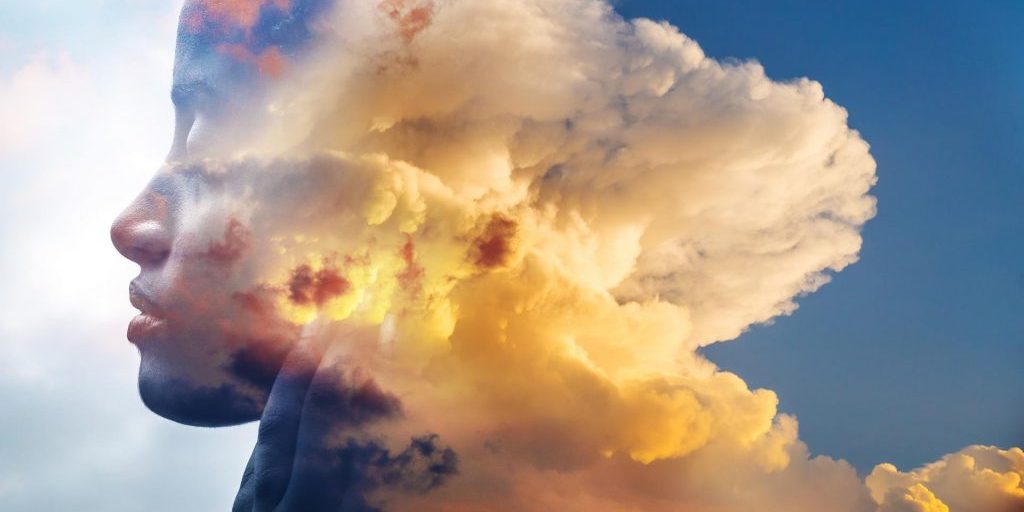 Mental Health
Everyone feels sad, angry or stressed sometimes, or has trouble sleeping now and again. These issues usually pass in a couple of days. However, if you are experiencing such issues for weeks on end, it is time to talk with your Doctor.
Your mental health is an important part of your overall health and can affect your physical, social and sexual health and wellbeing. It can also affect the wellbeing of the people closest to you. Like all aspects of your health, you need to take the time to work on your mental health to maintain good mental health. Just as you would talk your GP about any physical illness you are experiencing, we are here to help you and support you on your journey to good mental health.
What to expect when visiting your GP
Many people do not know how to admit they need help for their mental health. We understand how hard it can be to take that first step and talk about how you are feeling. But rest assured we are here to help. Reachout.ie created a video explaining what to expect when visiting a GP about your mental health for the first time.
What will we talk about?
We will discuss the different options available to you - from things you can do for yourself to talking therapies, medication and other forms of psychological support. Together, we will figure out which option is best for you.
Below is a list of "Things you can talk to your GP about" so you can be confident in the kind of care and support to expect from our service. It also includes several links to other services and information that can help.
Things you can do for yourself
Eating well and exercising are two important things you can do for yourself to better manage your mental health. Mental Health Ireland lists several tips for good mental health you can implement every day.
Talking therapies and psychology
Counselling is a talking therapy. This type of support involves talking with a professional about your feelings and concerns. We can recommend talking therapies available in Galway. Free, low-cost and private options are available. If you are a medical card holder and over 18, we refer you to counselling in primary care.
Medication
In some instances, medication may be prescribed. There are a variety of medicines that can help someone experiencing mental health problems. If antidepressants are prescribed, they should be carefully monitored by your GP. Not everyone wants to take medication for depression, and it is important to understand the benefits and possible side effects. If you have any concerns, talk with us, and we can explore what other options are available to you. Always ask about the outcomes they expect from the medication, how long they think you will need to take the medication, and if medication will be combined with other treatment options, such as counselling.
Psychology services
We may refer you to H.S.E. psychology services. In some areas of Galway, psychology services are available for free through primary care. You can access the service directly in those areas. You can also find a psychologist and arrange a private appointment via www.psychologicalsociety.ie/find-a-psychologist/
Access to mental health services
An appointment for H.S.E. Mental Health Services can only be made through a GP or another health professional. If we decide this service is appropriate, we will make a referral. If you require urgent access, please attend A&E, if you and your GP decide it is necessary.
Long-term support
Your GP is an important part of your long-term health support. We will develop a "big picture" of how you are being cared for by a variety of services. We work with other health professionals (such as a psychiatrist, social worker, and so.) and family members involved in your care to provide you with the best overall care.
Things to talk to your GP about was created by YourMentalHealth.ie, a place to learn about mental health in Ireland, and how to support yourself and the people you love.
Evenings & Weekends
If you are a registered patient of Galway East Medical Practice, you can access our out-of-office hours GP whenever our surgery is closed. If you call outside of normal surgery hours from Monday to Thursday, a pre-recorded message will give you the details of the doctor on call for emergencies that night. At weekends, you will go through to an on-call GP service based in the outpatient's department (behind reception) of the Bon Secours Hospital, Renmore, Galway.
If you are not a registered patient with Galway East Medical Practice, please contact your regular GP who should have an emergency number to call for evenings and weekends. Unfortunately, our emergency on-call services are only available to patients previously registered with our practice.
If in crisis then speak to the Doctor on call, in any case, they will advise on the best course of action to take. Alternatively, contact any of the support services listed under useful links below.
Out-of-Office Doctor's Hours
Monday – Thursday 5.30 pm – 8.30 am

Please contact reception on (091) 740340

A prerecorded message will give the contact details of the doctor on call for emergencies that night.

Weekends & Bank Holidays
Call CityDoc

From 9 am – 5 pm, please call 091-758008
From 5 pm to 9 am, please call 087-7744430

Please note we are not a member of Westdoc
Useful Links:
24 hours a day, emotional support:
Samaritans
Free helpline:  116 123
Email: jo@samaritans.org
Samaritans is available 24 hours a day, 7 days a week for anyone struggling to cope. For confidential, non-judgmental support, please call 116 123, email jo@samaritans.org, or visit www.samaritans.iefor details of the nearest branch.
Childline
Free helpline:  1800 666 666
Online Chat: www.childline.ie 
Teentxt service: text the word "Talk" to 50101
Childline provides a free and confidential listening service to children and young people up to the age of 18. The Childline helpline is open every day, 24 hours a day and Childline Online Chat is open every day 10 am – 10 pm.
Self-harm support:
Pieta House
Find your closest branch: www.pieta.ie/index.php/contact-us
Email: mary@pieta.ie
Pieta House offers specialised treatment to clients who self-harm, suffer from suicidal ideation or have made multiple suicide attempts. Clients receive an intensive programme of one-to-one counselling lasting about four to six weeks. Pieta House is a non-profit organisation, and the service is free of charge.
Money and debt management support:
MABS Helpline:  0761 07 2000 (Monday-Friday, 9am - 8pm)
Local MABS offices: www.mabs.ie/contact-mabs/
The Money and Budgeting Service (MABS) is a free and confidential service for people in debt or in danger of getting into debt. Advisers can give you advice and support on many money management and debt issues, and can also provide you with MABS self-help materials free of charge.
Public services:
Citizen's Information
Information Phone Service: 0761 07 4000 (Monday- Friday, 9am to 8pm)
Mortgage Arrears Information Helpline: 0761 07 4000 (Monday - Friday, 9.30am to 5pm)
Provides comprehensive information on all aspects of public services and entitlements for citizens in Ireland.
General mental health support:
Grow
Infoline: 1890 474 474 
GROW is a mental health organisation which helps people who have suffered, or are suffering, from mental health problems.
Shine
Information Helpline: 1890 621 631 (Monday- Friday, 9am to 4pm)
Email support: phil@shineonline.ie
Shine supports people with mental ill health and their families and friends. The information helpline provides general information, a listening ear and specific information about Shine services. Emails received by phil@shineonline.ie are viewed and responded to by trained psychotherapists, within a 24-hour period between Monday and Friday. The service is confidential.
Turn2Me
Turn2Me provides moderated peer support forums, online support groups, access to Thought Catcher - a mood measuring tool - and one to one online counselling.
MyMind
MyMind provides multilingual counselling and psychotherapy services, both online or face to face through more than 80 mental health professionals and in more than 10 languages. Clients can self-refer and appointments are within 72 hours. Fees are based upon employment status, offering the unemployed or students affordable services.
Aware
Free support line: 1800 80 48 48 (Monday–Sunday, 10am to 10pm)
Support email: supportmail@aware.ie
Aware is a national voluntary organisation providing support through depression. Aware provides face-to-face, phone and online support for individuals who are experiencing mild to moderate depression, as well as friends and families who are concerned for a loved one.
MentalHelp.ie
MentalHelp.ie is an online directory run by Mental Health Reform (M.H.R.), the national coalition of organisations promoting improved mental health services. The directory brings together the services and supports offered by M.H.R.'s member organisations and includes information on helplines and websites, support groups and training, benefits and housing, inpatient care and counselling, complaints and advocacy, rights and recovery.
3Ts Self Help eLibrary Resource
3Ts have produced a series of self-help booklets in conjunction with the NHS that are available to download for free and are intended to serve as a 'first step' towards recovery across a broad range of topics that affect mental health. Each booklet is accessible, easy to read and is 20 to 30 pages long, containing information, tips and techniques for coping and managing the issue. There is signposting to relevant resources & supports at the rear of each booklet. They can be downloaded free from 3ts.ie, either to print or to view. There is also an audio option with the guide.
Nurture
Phone: 01 8430930
Email: admin@nurturepnd.org
Nurture is an Irish charity offering timely and affordable professional counselling and supports surrounding pregnancy and childbirth mental health illnesses & emotional wellbeing to women, their partners and families in Ireland. If you would like to make an appointment to talk to one of their counsellors, please visit nurturepnd.org/contact/ or ring Nurture headquarters to arrange an appointment with a counsellor in your area.
Gay, Lesbian, Bisexual and Transgender support:
LGBT Helpline
Helpline:  1890 929 539
The LGBT Helpline is a national support service providing confidential, non-judgmental, support and information to Lesbian, Gay, Bisexual, and Transgender people and their families and friends. The LGBT Helpline is run through a network of local helpline centres by trained volunteers.
LGBTMentalHealth.ie
Negative life experiences can be stressful, and this stress can affect our mental health. Homophobia and transphobia can lead to specific stresses for lesbian, gay, bisexual and transgender (LGBT) people that can also have a negative impact on their mental health. This website provides information for LGBT people on how they can look after their mental health and highlights the services available if LGBT people need support.
Abuse/Domestic violence support:
AMEN
Helpline: 046 9023718 (Monday-Friday, 9am - 5pm)
AMEN provides a confidential helpline and support service, and information, for male victims of domestic abuse.
Women's Aid
Free Helpline: 1800 341 900 (10am-10pm every day of the year, except Christmas day)
Women's Aid is a voluntary organisation offers free and confidential support to women and their children who are experiencing domestic violence in the Republic of Ireland.
Children at Risk in Ireland (CARI)
Helpline: 1890 924 567 (Monday – Friday, 9.30am to 5.30pm)
The CARI Helpline (Lo Call 1890 924 567) is a specialised, confidential national service. The CARI Helpline advisors respond to calls from professionals seeking referral advice and parents who have just received the devastating news that one of their children has suffered sexual abuse or they are concerned about their child's sexualised behaviour.
Dublin Rape Crisis Centre
National helpline: 1800 77 88 88 (24 hours a day, 365 days a year)
The Dublin Rape Crisis Centre is a national organisation offering a wide range of services to women and men who are affected by rape, sexual assault, sexual harassment or childhood sexual abuse. The services include a national 24-hour helpline, one to one counselling, court accompaniment, outreach services, training, awareness raising and lobbying.
Advocacy support:
Irish Advocacy Network
Phone: 047 38918
Email: admin@irishadvocacynetwork.com
The Irish Advocacy Network has peer advocates in place in most H.S.E. areas in Ireland, north and south, who regularly attend acute units and day centres. Their main job is to give support and information to people with mental health difficulties by befriending them and offering a confidential listening ear or peer advocacy.
Drug, alcohol and addiction support:
Drugs.ie
Drugs.ie provides Ireland's only online interactive information and support chat service - the drugs.ieLiveHelp service. Drugs.ie also houses a national database of treatment & rehabilitation, information & support, counselling, education & training services.
H.S.E. Drugs and Alcohol Helpline
Helpline: 1800 459 459 
Email support: helpline@hse.ie
The HSE Drugs & Alcohol Helpline provides support, information, guidance and referral to anyone with a question or concern related to drug and alcohol use and/or HIV and sexual health. The service is confidential, non-judgemental and offers space to talk about your situation, to explore some options and to consider your needs. During calls/ emails, staff refer to a database of over 400 services nationwide. Opening hours are Monday to Friday, 9.30am and 5.30pm
Support for eating disorders:
Bodywhys
National helpline: 1890 200 444
Email support: alex@bodywhys.ie
Bodywhys is the national eating disorder association of Ireland. They provide a variety of supports for people affected by eating disorders and have online support groups, and face to face support groups in Dublin, Carlow and Sligo.
Legal Aid & entitlements:
FLAC
Information and referral line: 1890 350 250 (Monday- Thursday, 9 am to 5:30 pm and Friday, 9 am to 5 pm)
FLAC is an independent legal rights organisation offering basic legal information and advice to the public. FLAC offers first-stop legal information to the public via its telephone information and referral line.
Support for children and young people:
Childline
Free helpline:  1800 666 666
Online Chat: www.childline.ie
Teentxt service: text the word "Talk" to 50101
Childline provides a free and confidential listening service to children and young people up to the age of 18. The Childline helpline is open every day, 24-hours a day and Childline Online Chat is open every day 10 am – 10 pm.
Jigsaw
Find Jigsaw projects: www.jigsaw.ie
Jigsaw is a network of programmes across Ireland designed to make sure every young person has somewhere to turn to and someone to talk to. Jigsaw Galway is located on Fairgreen Road, across from the New Coach Station. You can take a virtual tour of Jigsaw here.
ReachOut.com
ReachOut.com helps young people get through tough times. By providing quality mental health information and covering issues that can impact our mental health, ReachOut.com takes the mystery out of mental health.
SpunOut.ie
The website, SpunOut.ie, carries a range of health information for young people, including mental health, sexual health, exam stress and general lifestyle information. SpunOut also has an extensive online directory allowing site visitors to search for supports and services in their area.
Rainbows Ireland
Find Rainbows services in your area: www.rainbowsireland.ie/where-is-rainbows/
Rainbows Ireland supports children and young people experiencing loss because of bereavement, parental separation and divorce. This support is provided to small groups of similar age and loss experience over a twelve-week programme. The programme is available in local communities - primary and secondary schools, family resource centres, Diocesan centres, youth projects. It is a free service to children and young people.
Teen (Between)
Helpline: 1800 303 191 (Monday – Friday, 3.30pm – 8.30pm and Saturdays, 10am – 2.30pm)
Email: teenbetween@relationshipsireland.com 
Teen Between is a specialised support service for teenagers whose parents are going through a divorce or separation. It can also help young adults who have experienced their parent's separation during their teenage years.
Family and Parent Supports:
One Family
Helpline: 1890 662 212 (Helpline hours are listed on the One Family website here.)
Support email: support@onefamily.ie
One Family provides a national lo-call helpline service for all members of one-parent families and those who share parenting, their families and friends, and professionals working with them.
Relationships Ireland 
Support services: 1890 380 380
Email: info@relationshipsireland.com
Online live help: Error! Hyperlink reference not valid.
Relationships Ireland's services include relationship counselling, sex therapy, marriage preparation courses, training courses for professionals, and affordable courses for individuals and couples.
ReachOutParents.com
The ReachOutParents.com website provides reliable information for parents about supporting young people's mental health and well-being.
Children in Hospital Ireland
Information line: LoCall 1890 25 26 82
Email: info@childreninhospital.ie
Children in Hospital Ireland (CHI) is a voluntary organisation committed to promoting and ensuring the welfare of all children in the hospital and their families.
Parentline
Helpline: LoCall 1890 927277  (Monday – Thursday, 10 am to 9.30 pm and Friday, 10 am to 4.30 pm)
Parentline provides a completely confidential helpline for parents and guardians, providing support, guidance and information on all aspects of being a parent.
Support for the elderly:
Senior Helpline
Helpline: LoCall 1850 440 444 (Everyday, 10 am to 10 pm)
Senior Help Line is a confidential listening service for older people by trained older volunteers for the price of a local call anywhere in Ireland.
Other Supports
Locall: 1890 577 577
Email: info@www.suicideorsurvive.ie
The Wellness Workshop is an online resource open to all people of all ages who wish to improve and maintain good mental health and wellbeing.
Content developed from HSE www.hse.ie and Mental Health Ireland www.mentalhealthireland.ie and is adapted for Galway East Medical Practice by Galway East Medical Practice.